WIN WITH 6IX
Keep listening for your chance to win movie tickets, concert tickets and fantastic cash prizes!
One song  could be worth $100,000!
How would your life change if WON $100,000?
Pay off the house, new car, holiday, caravan or boat?
The 6iX $100,000 SONG starts Monday (July 26) and 1 lucky listener will have the chance to win $100,000!
Listen out for each hours winning song and be the 10th caller through when you hear it to instantly win $100
and an invite to breakfast at Sandalford Winery on Saturday Aug 7
1 lucky person at the breakfast will then step up for the chance to win $100,000!
The 6iX $100,000 SONG could change your life, starts Monday July 26 on Forever Classic 6iX.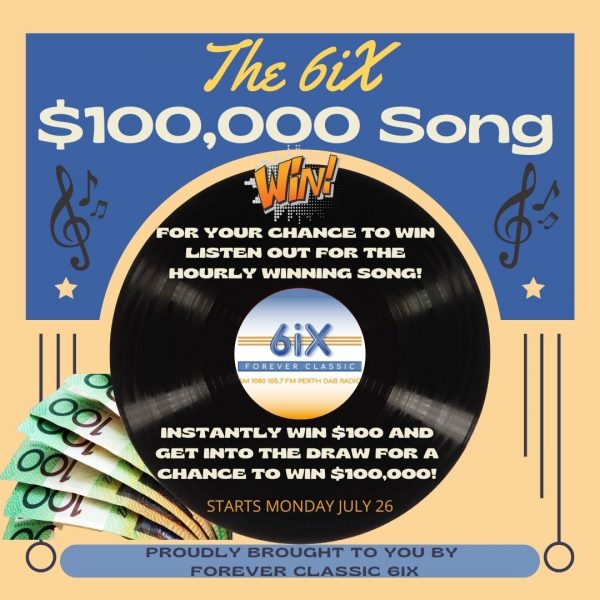 T's and C's APPLY
BURGO'S WHEEL OF 4 TUNES – IS YOUR EAR TUNED IN???
HOW GOOD IS YOUR MUSIC KNOWLEDGE???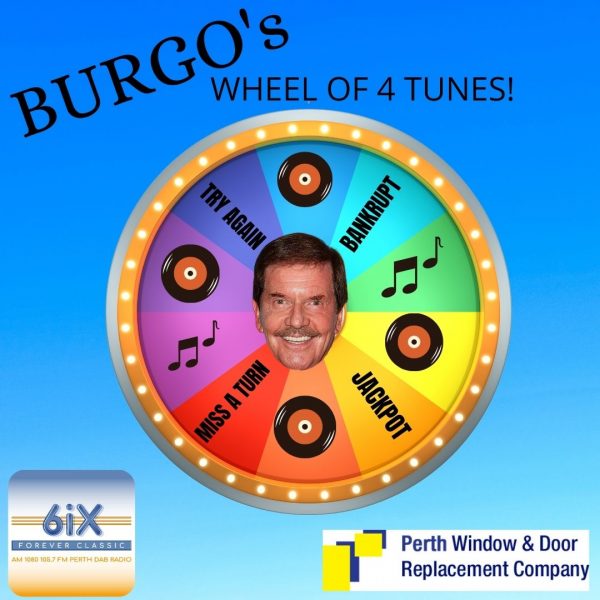 BURGO is dragging out the old wheel again as part of More Music Breakfast with Ian Blackley.
At 7:35am weekday mornings, we'll spin BURGO'S WHEEL OF 4 TUNES! All you have to do is guess the 4 songs by title and artist and the cash is yours!
Get it wrong andd we jackpot the cash!💲💲💲
Starting at $100 an jackpot it by $50 each day!✨
BURGO'S WHEEL OF 4 TUNES, 7:35am weekday morning's on MORE MUSIC BREAKFAST with BLACKERS, 
It's all thanks to Stuart, Inara and the team at Perth Window and Door Replacement Company in Malaga.
Perth Window & Door Replacement Company | Perth's Experts (perthwindowreplacement.com.au)
GET YOUR EARS TUNED IN FOR BURGO'S WHEEL OF 4 TUNES….. GOOD LUCK!!!