Find out what's happening around Perth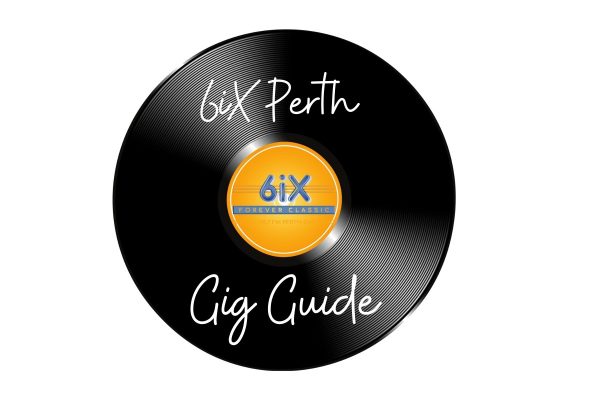 BJORN AGAIN'S MAMMA MIA! HERE WE GO AGAIN!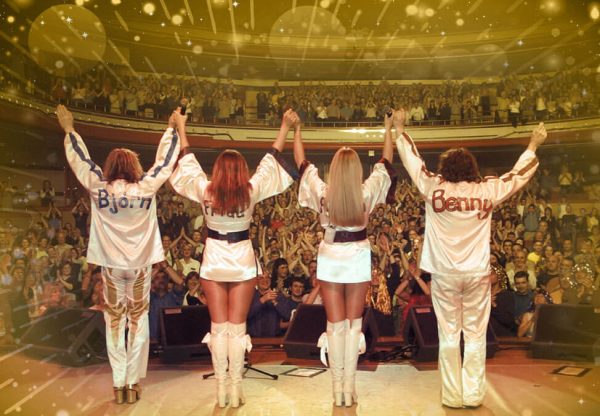 Calling all ABBA fans! Get excited as BJORN AGAIN brings ABBA's timeless hits back to the stage, in a sing-along, dance-along extravaganza at the CROWN THEATRE, Saturday August 13.
BJORN AGAIN are "one of the most entertaining rock shows in the world today" (Time Out, New York). Relive all the biggest ABBA hits, as they perform Waterloo, Gimme! Gimme! Gimme!, Take a Chance, Mamma Mia, Dancing Queen, and more! With glitzy 70s costumes, Swenglish banter and hilarious stage antics, you will have the time of your life.
BJORN AGAIN have performed over 7,000 shows in more than 120 countries worldwide, are endorsed by the members of ABBA, and are regarded as the most successful tribute show of all time.
So what are you waiting for? Dust off those flares, platform shoes and satins, send out an SOS and Ring Ring Fernando! Don't miss BJORN AGAIN's Mamma Mia! Here We Go Again! 2022 Tour.
Proudly presented by 6iX. Tickets on sale now through Ticketmaster
QUEEN BOHEMIAN RHAPSODY – with Thomas Crane

Following a hugely successful sell-out tour, Queen Bohemian Rhapsody are returning with a Brand New show performing all of Queens 'Greatest Hits' and a few of the most popular songs on their albums 50 years on. The shows roles into the ASTOR THEATRE on Saturday September 9
The hit movie QUEEN – Bohemian Rhapsody exposed this fantastic band to a much wider audience making Queen more popular than ever.  Without a doubt, Queen is amongst the greatest rock bands of the twentieth century and Freddie Mercury is hailed by many as the most charismatic and flamboyant performer in contemporary rock. Queen is amongst the greatest rock bands of the 20th century and Freddie Mercury is hailed by many as the most charismatic and flamboyant performer in contemporary rock.
Now, fresh off the heels of the successful Bohemian Rhapsody movie, comes The World's Premier Queen Tribute Experience from Internationally Renowned Freddie Mercury Tribute Artist Thomas Crane. Thomas with his All Star Band Bohemian Rhapsody bring back to life the visual excitement, sound and stage energy as witnessed at a Queen concert.
Queen, Bohemian Rhapsody will perform all the great hits like We Will Rock You, Crazy Little Thing Called Love, We Are The Champions, Radio Ga Ga, A Kind of Magic, I Want To Break Free, Another One Bites the Dust, Bohemian Rhapsody.
Proudly presented by 6iX. Tickets on sale now through Ticketek
THOMPSON TWINS' TOM BAILEY

THOMPSON TWINS' TOM BAILEY from the 80s hit pop group THOMPSON TWINS, has announced they will return to Australia with a full band in October 2022 to perform their classic album 'Into The Gap' in full along with their greatest hits. TOM BAILEY plays the ASTOR THEATRE SUNDAY OCTOBER 30
Released in 1984, it was their fourth album'Into The Gap'  and the most successful. It featured the hit singles Doctor, Doctor, Hold Me Now, You Take Me Up and was one of the biggest album releases of the year.  It reached #1 in the UK, Top Ten on the US Billboard charts and was a Top 5 album on the Australian album charts.  Their global success of Into The Gap led to 7 top 40 hits in the US and 10 in the UK with another 4 top 40 hits in the US Dance Chart including 2 No1's with 'Lies' and 'Hold Me Now' and over 10 million album sales worldwide.
This will be the first headline tour of Australia for Thompson Twins' Tom Bailey since 1986.
Proudly presented by 6iX. Tickets on sale now through TICKETEK
BY THE C – SUZI QUATRO AND AUSSIE ROCK ROYALTY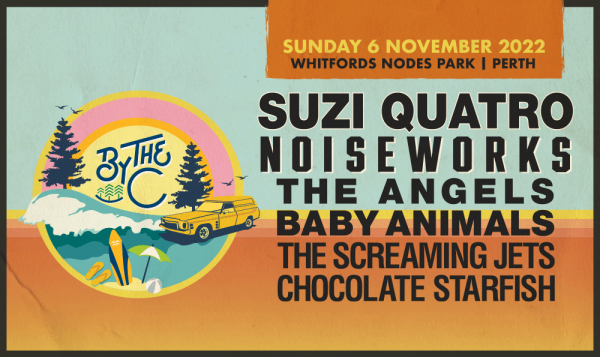 Proudly presented by 6iX, this beachside festival event is set to be a great day out with live music and a vibrant setting. This year we are excited to also announce an international headliner for the first time in the festival's history.
Headlined by the Queen of rock n roll herself, SUZI QUATRO, with a massive line-up that includes a reformed NOISEWORKS, THE ANGELS, BABY ANIMALS, THE SCREAMING JETS, and CHOCOLATE STARFISH at Whitfords Nodes Park, Hillarys WA.
Rock royalty will be performing live music in this beachside location with food trucks, pop-up bars, and a selection of refreshing beverages perfect for a day in the sunshine against a beautiful backdrop that makes you glad and proud to be an Aussie.
Jump on board and join us as By The C gets ready to rock Perth!
Tickets on sale now at:
www.ticketmaster.com.au
 PERTH ELVIS FESTIVAL
 
The PERTH ELVIS FESTIVAL is heading our way for the very first time, September 30, October 1 & 2, 2022 and is proudly supported by 6iX
You will be mesmerised by most authentic Elvis Tribute Acts from around the world including Ultimate Elvis Winners direct from Graceland IN Dwight Icenhower & Taylor Rodriguez.. Plus rising star Alex Mitchell. The boys will be rocking the stage with 5 uniquely themed & different shows over 3 days. You will also witness Australia's number 1 Elvis Tribute Artist in Jack Gatto feature throughout the entire weekend! In addition, we have added Stuey V who is one of Australia's best 50s Elvis Tribute Acts.
The festival will be held at the ICONIC Astor Theatre! You will have everything at your fingertips with Food, Drinks, & shops all close by. This is the perfect Elvis Hub.
The Festival will feature the following spectacular shows: Elvis Throughout The Years; Elvis by Request: Picked by the Fans, Elvis in Hollywood: Songs from the Movies, Elvis on Tour, How Great Thou Art (The Gospel according to Elvis Presley), and 56-77 The Greatest Performances (Greatest Moments of Elvis Career)
Australia's 'Tributes in Concert band' led by Jason Russo will back every show, and bring you every song exactly how Elvis Presley wanted it, and played it.
Tickets limited for all shows, book today! Multi Show passes available.
Tickets are on sale now through TICKETEK